We Accept All Major Credit Cards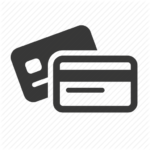 Reservations, Payment and Will Call Orders
A credit card is required to secure a delivery time.
If no credit card is provided when the order is placed, your order will be considered a "Will Call Order".
All paid orders have priority over "Will Call" orders and will be scheduled first. Once a "Will Call Order" has a valid credit card attached, it will be placed on the – To Be Delivered Schedule.
In the event that your order has not provided a valid credit card 24 hours before your scheduled delivery time, we reserve the right to place a paid order in that time slot. Once valid payment for your order is received, we will fit your order into the schedule at another time that is mutually agreeable with you and our schedule.
The credit card given by you, may be run again if additional charges (i.e.-Stand by Time, Fiber Reinforcing, Envirosacs, etc…) are incurred at the time of delivery.
---
We Are a Pre-Pay Delivery Service
24 hours prior to delivery, the credit card provided will be run for the total amount of your order. Monday deliveries will be charged on the Friday before delivery. If the credit card is declined, we will call you prior to loading any trucks. If arrangements are not made for payment of the order; no trucks will be loaded on that order. In the event multiple trucks are ordered, but full payment has not been made, it will be the customer's full responsibility and liability to bulk head off or adequately prepare the project for any possibility of a "Cold Joint".
Concrete that is NOT paid for will not be loaded for delivery.
---
Cancellation Fees
If you cancel your order less than 24 hours prior to the scheduled delivery time, a $100.00 Cancellation Fee will apply.
---
There is a Saying "Time is of the Essence"
This is true for our business as well; we strive for on time delivery to all of our customers.
To help achieve this we schedule our orders based on 7 minutes of unloading time per cubic yard of concrete. We also understand that sometimes things do not go as planned for the customer during their placement. If you go over on time there will be an additional charge applied to the delivery at the rate of $1.50 per minute ($90.00 per hour).
As a general rule of thumb: It will take 4 people with wheelbarrows (5 cubic foot size) to unload one cubic yard of concrete in less than 10 minutes.
---
Since we have two different vehicles to supply the concrete needed to your project. If you do not specify which type of truck you prefer while ordering; we reserve the right to send whichever truck affords a more timely delivery for your order.